Grand Casino offer lets Duane back into the workforce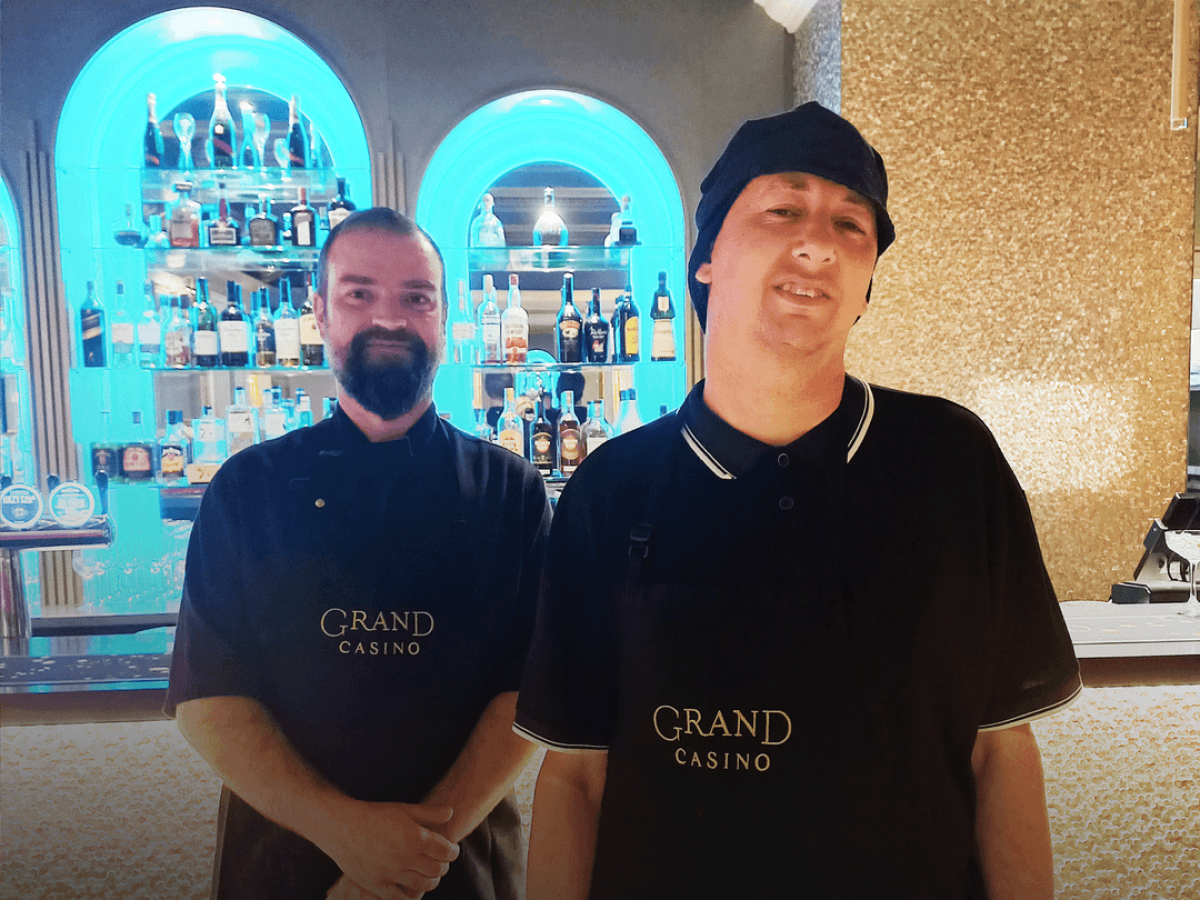 An accident 20 years ago on a gravel road put an end to Duane Harrington's forestry work.
Duane was coming home from working on a forestry block just outside Palmerston, north of Dunedin, when the vehicle he was in went out of control. Surgeons had to insert a metal rod into his badly broken leg.
After his leg mended Duane tried to get back to pruning trees, but he was no longer up to it. "I had gone back to the pruning. They wanted at least 100 a day. That was all ladder work," he says. "I pretty much decided to flag it because he wanted the numbers, and I just couldn't handle it. That was pretty much it, until now."
Duane had been out of work for 11 years when he signed on with IHC company Choices NZ in 2020. He is supported to live independently by IDEA Services.
"His last job was in 2010 when he worked as a labourer," says Choices NZ Facilitator Ashleigh Pawsey. "While the rod was in his leg he couldn't exercise or stand on his leg too long as it was painful. He had this removed in 2017, so his leg is a lot better and less painful. This has been a traumatic part of his life and has made it hard for him to get back into the workforce."
But Duane, at 41, was determined to get back to work again. Ashleigh saw there were openings in hospitality, and they made a plan. She arranged for Duane to get work experience as a kitchen hand at Highview Rest Home in Dunedin and then, to get used to the pace in a busy restaurant, he did more work experience at Amigos Mexican restaurant in Dunedin.
Ashleigh says Duane became familiar with the large commercial pass-through dishwashers and was ready for a paid restaurant job. She saw that the Grand Casino in Dunedin was advertising for a kitchen hand and got in touch to advocate for Duane to be given an interview. It led to him being offered the job. He started there at the end of September last year, and it has been a good fit for Duane and the casino staff.
"In my eyes he is an absolute superstar," says Grand Casino Food and Beverage Manager Marco Muetze. "He just puts his head down and gets the job done. I would like more people like him." Marco says it was a "massive relief" to find Duane as there was a shortage of kitchen staff.
Grand Casino Human Resources Adviser Laura Dixon says Duane has been employed in a part-time permanent position. "He has been amazing since he started. The whole kitchen team is very impressed."
Duane works from 11am to 3pm, Monday to Friday, in the staff cafeteria doing dishwashing and cleaning up. And there is potential to try other roles in the future. Marco says the casino always makes sure its staff get a good meal and that's something Duane appreciates.
"Duane often texts me with what he is eating that day," Ashleigh says. "Macaroni is his favourite meal.
"One of the things that Duane was looking forward to around getting a job was making some new friends." And he has.
Caption: Duane Harrington (right), with Grand Casino Food and Beverage Manager Marco Muetze.
Originally published at: https://www.ihc.org.nz/strong-voices-articles/grand-casino-offer-lets-duane-back-into-the-workforce