Grand Casino Reveals High-Class Refurbished Dining Space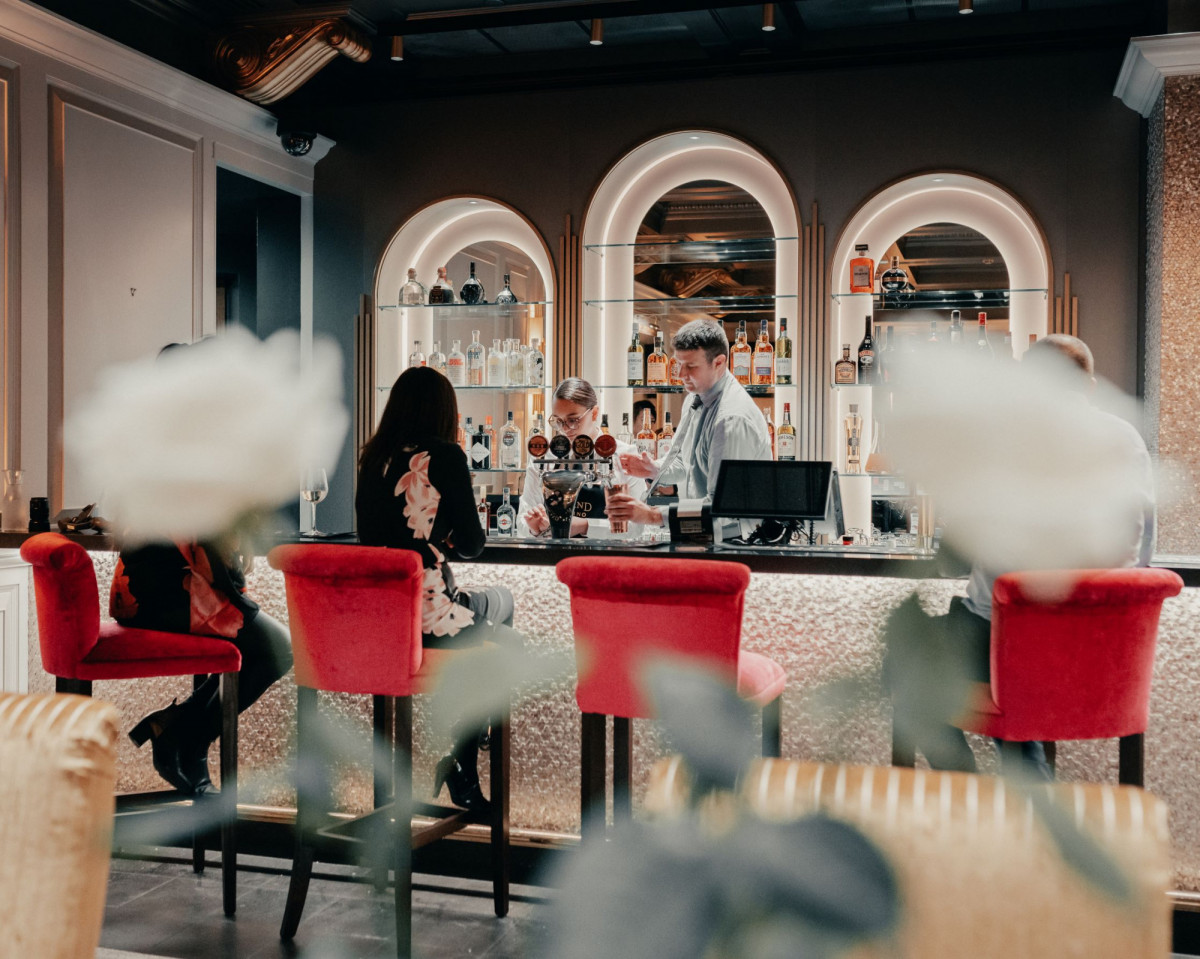 The new Grand Bar and Restaurant was unveiled on Saturday April 17, as part of the state-of-the-art refurbishment and rebranding of the Grand Casino.
As you ascend the sweeping spiral staircase at the newly named Grand Casino you are welcomed into a venue unlike any other in Dunedin. Yes, the playful edge of the Gainsborough Room remains, with first-class gaming primed with the polished-look of newly-uniformed croupiers. The talking point is now the distinctive Grand Bar & Restaurant, with a moodier, warmer ambience - a class above previous designs.
Designed by Annie Simpson-King of Simpson-King Design in Dunedin, the new Grand Bar and Restaurant offers a light, warm, modern atmosphere, bridging aspects of ornate, heritage feel with contemporary flair, edge, and vibrancy. It is a unique setting, with the combined spaces presenting an international feel - a cross between the Savoy Hotel and a tropical, conservatory-like space. An open space of elegance sets a perfect Friday-night cocktails vibe and scene, before flowing into a brand new
bar space, covered in gold with feature lighting.
A high-quality guest experience is ensured, with Executive Chef Marco Muetze bringing his considerable international flair and
experience to the newly curated menu. Casino classics remain, invigorated by a mix of seasonal specialties and refined cuisine.
A refreshing outfit of the resplendent Grand Bar & Restaurant, to match a truly Grand experience.