Over $15,000 raised at Grand Casino Blue September golf tournament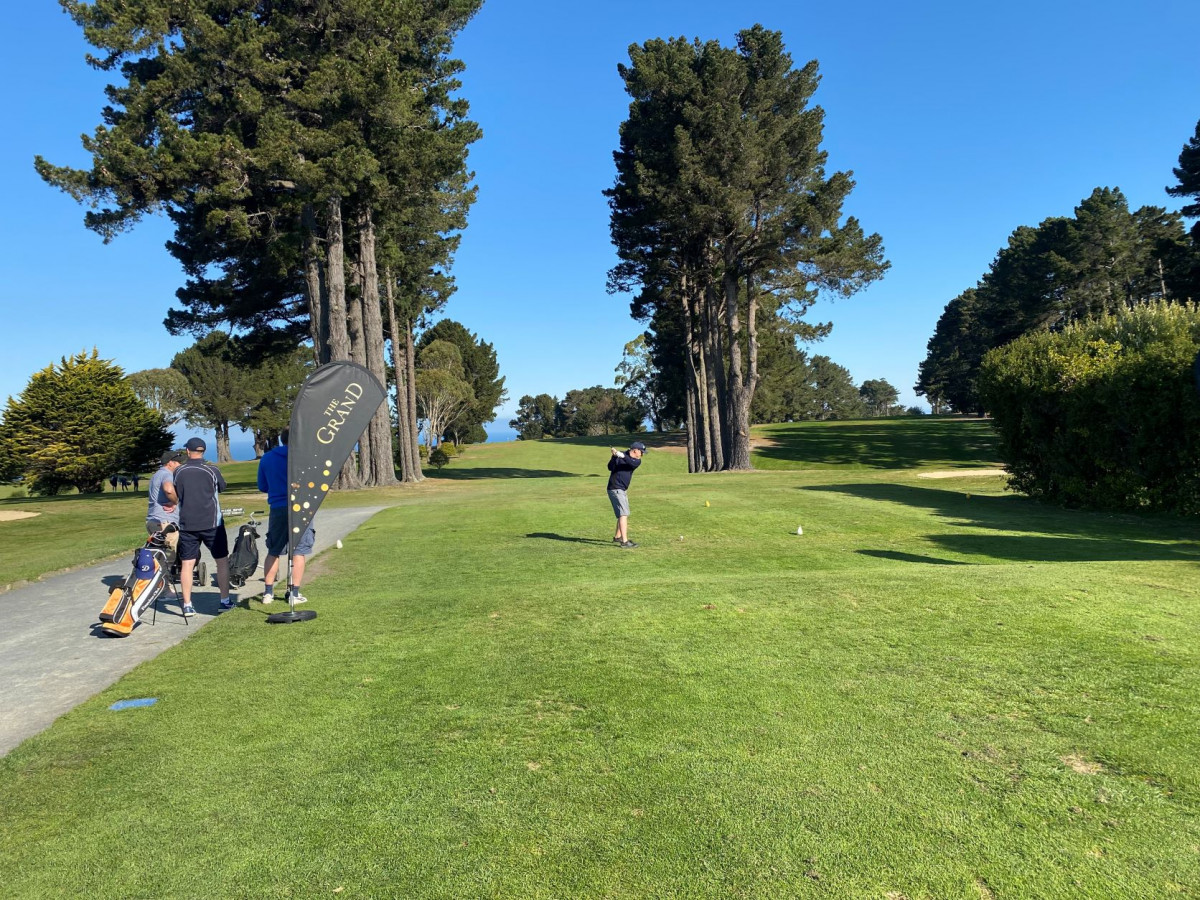 Held at St Clair Golf Club, the purpose of the event was to raise funds and also awareness for the Prostate Cancer Foundation of New Zealand. With a record number of teams entered in the event this year, the tournament was successful in raising a significant amount for the foundation's Blue September awareness month.

''We are very proud to have delivered this event, and especially to have raised over $15,000 for the very worthy cause of the Prostate Cancer Foundation of New Zealand,'' Grand Casino Marketing Manager Jamie Angus said.
First held in 2018, the Grand Casino Blue September Charity Golf Tournament was driven by some very keen golfers from the Casino. Even though being affected by the pandemic in 2021, the event has grown in popularity over the last four years.
In 2020, 26 teams competed at St Clair Golf Club - a figure well eclipsed by the 32 teams who entered for some superb golfing action this year.

Congratulations go out to Team Talanoa, the champion four person Ambrose team on the day.
Along with the action out on the greens, the tournament also included a great post-event function. This included an auction run by auctioneers Grant McLean and John Murphy from Ray White Dunedin, and a charity dinner where well-known sports broadcaster
Stephen McIvor, a Blue September ambassador, spoke. The event was MCed by Dunedin-raised comedian Simon McKinney.
The Grand Casino would like to thank Grant, John, Stephen, Simon, as well as the St Clair Golf Club, in particular Annette Godman, Patrick Moore, Ruth Cross, Parker Aluesi, and Phil Conlon. Thanks also go out to the sponsors and everyone else who made the tournament such a fantastic day.
We look forward to hosting everyone at the event again next year!