Over $5000 raised for I AM HOPE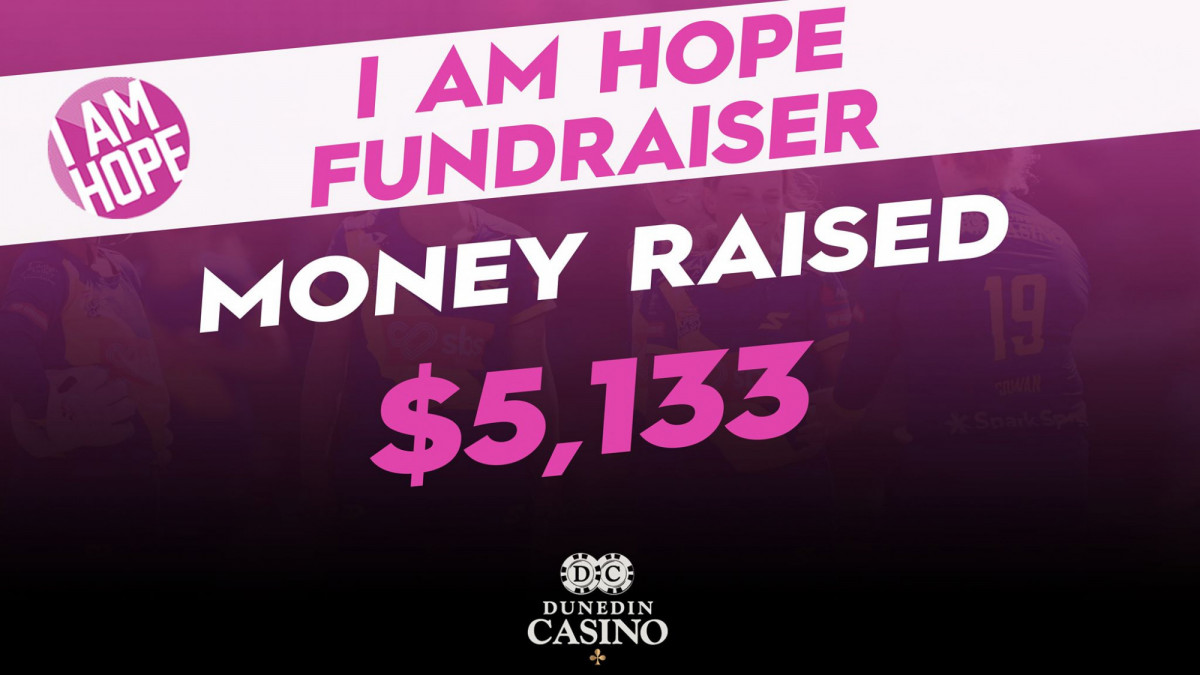 A collaborative fundraising initiative by Otago Cricket and Dunedin Casino in rasing funds and awareness for I AM HOPE mental health and well-being charitable organisation.
On Waitangi Day, Saturday 6 February, Dunedin Casino in collaboration with Otago Cricket raised a collective $5,133.00 in support of I AM HOPE.
A few ways in which we raised funds for I Am Hope:
The Dunedin Casino will donate $5 for every ticket sold at the gate for the game.
Otago Cricket will donate $20 for every six and $10 for every 4 hit by an Otago Cricket Player across both the women's and men's game
Otago Cricket will also have "bin" of pre-loved kit that people can help themselves ($5 min donation)
Donations Buckets at the Entrance to the game along with volunteers walking around collecting money for I Am Hope.
People will be encouraged to donate to the cause via the use of the QR code or by Texting leading up to and during game time
Otago Cricket have also put up a Signed Volts Bat and Signed Volts Shirt for Silent Auction. All proceeds will go towards the I Am Hope Foundation.
I AM HOPE is an in-school, community, and workplace mental health program. The aim is to forever change the way the people of Aotearoa think, act, and feel about mental illness and mental well-being.
For more info regarding I AM HOPE, mental health and well-being go to https://www.iamhope.org.nz/