Over $65,000 granted in latest round of Dunedin Casino Charitable Trust funding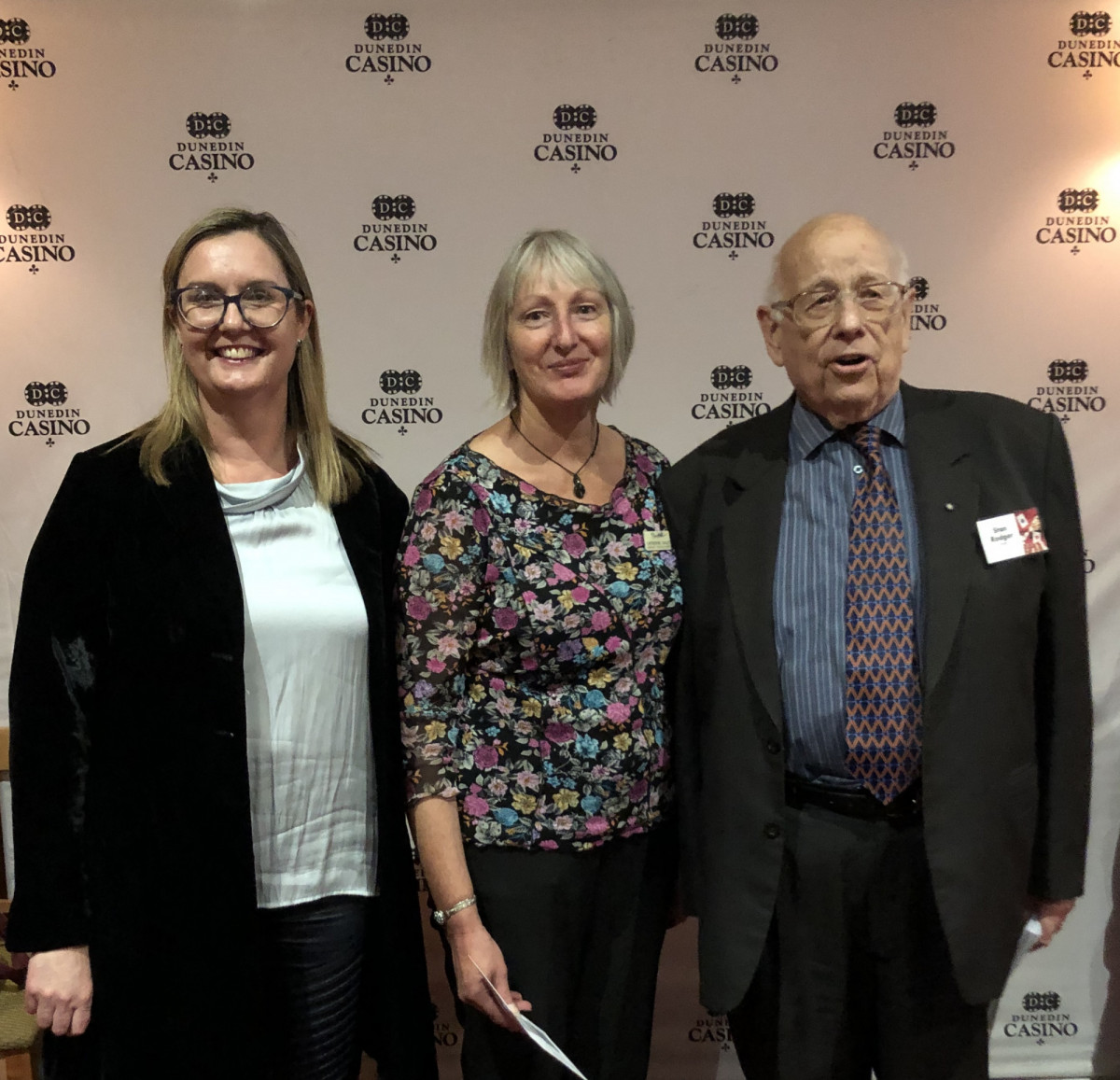 On Monday evening, the Dunedin Casino Charitable Trust December funding round was held at the Grand Bar & Cafe, Dunedin Casino. A total of $66,513 was awarded to 39 Otago community organisations.
Major recipients of the December funding round include Cancer Society Otago & Southland, Victim Support, Plunket Trust and Otago Community Hospice through to sport and recreation organisations, performing arts, education, charities and volunteer service groups.
Dunedin Casino Charitable Trust Chairman Stan Rodger said it was a happy occasion to present the allocation to a very deserving array of recipients after what has been a trying and difficult period for many community groups. "The Charitable Trustees are privileged to be associated with the awarding of grants to a variety of Otago organisations that are doing so much for our community. Their efforts, many voluntary are invaluable to the ongoing delivery of their services and activity."
The Cancer Society was thrilled to be a major recipient of the community funding presentation, with Marketing and Fundraising Manager Jonet Warhurst stating "on behalf of the Cancer Society we would like to say a huge thank you to the Dunedin Casino Charitable Trust for a grant of $5,000 to support people affected by cancer. Every day, 71 New Zealanders are diagnosed with cancer and this grant will help the Cancer Society support our community."
Plunket Trust Community Services Manager Catherine Caley said the funding received is greatly appreciated, particularly at a time of year when many families are in need of additional support. "The grant will help facilitate parent education programmes, in-home help services as well as vital services for the health and well-being of children and their whanau."
The Dunedin Casino Charitable Trust invites applications for grants for charitable organisations in the Dunedin and greater Otago region twice per year, with the next major funding round in May 2021.
The purpose of the trust is to assist in fulfilling aspectsincluding the relief of poverty, advancement of education, religion, sport for the benefit of the wider community, or any other charitable purpose deemed beneficial to the community.