Rock Tenors: The Anthems Tour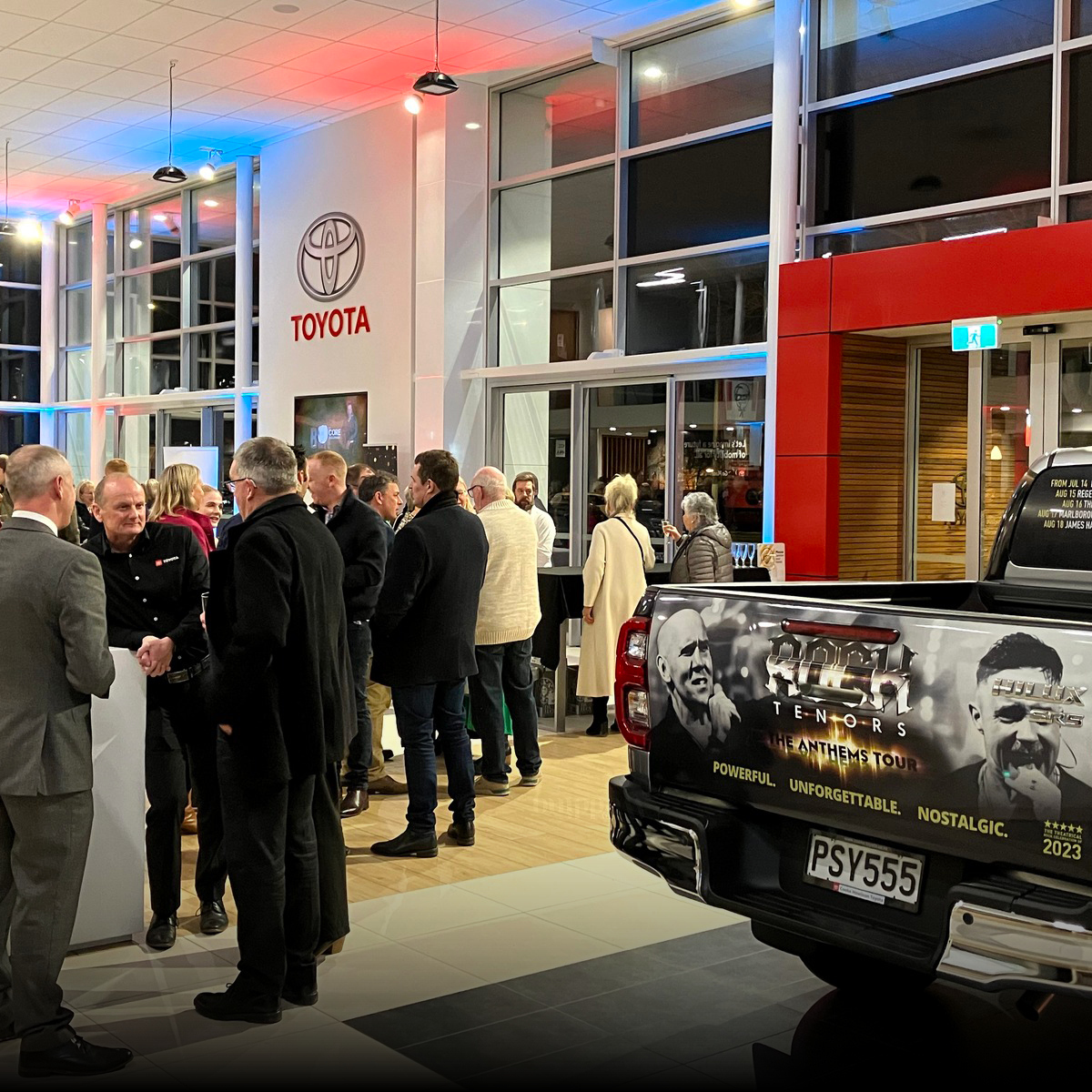 Grand Casino are incredibly privileged and thankful to be back on board as proud sponsors of Rock Tenors – The Anthems Tour presented by Doug Kamo Creative Management. As sponsors, we want to bring more affordable entertainment and fun back into our communities whilst supporting, fostering, and encouraging our local talent
We recently celebrated the opening of the season of Rock Tenors at the stunning Cooke Howlison Toyota Dunedin showroom with over 150 guests in attendance, including sponsors, media partners, cast and crew of the performance!
The Anthems Tour promises to be even bigger and better than 2022! With a stellar cast, covering iconic hits, an always impressive production the Rock Tenors delivers the full experience living up to the tags of nostalgic, powerful and unforgettable.
We wish Doug, cast and crew all the best for Rock Tenors – The Anthems Tour, not only locally but with the touring of the show throughout the South Island. A bold move that showcases our local talent.
Many thanks once more to the team at Cooke Howlison Toyota, the Grand Casino F&B events team, esteemed guests, sponsors and all support crew that have come together at the gala night opening.
Enjoy the show and congratulations to all involved in making this happen!