The architect who became a chef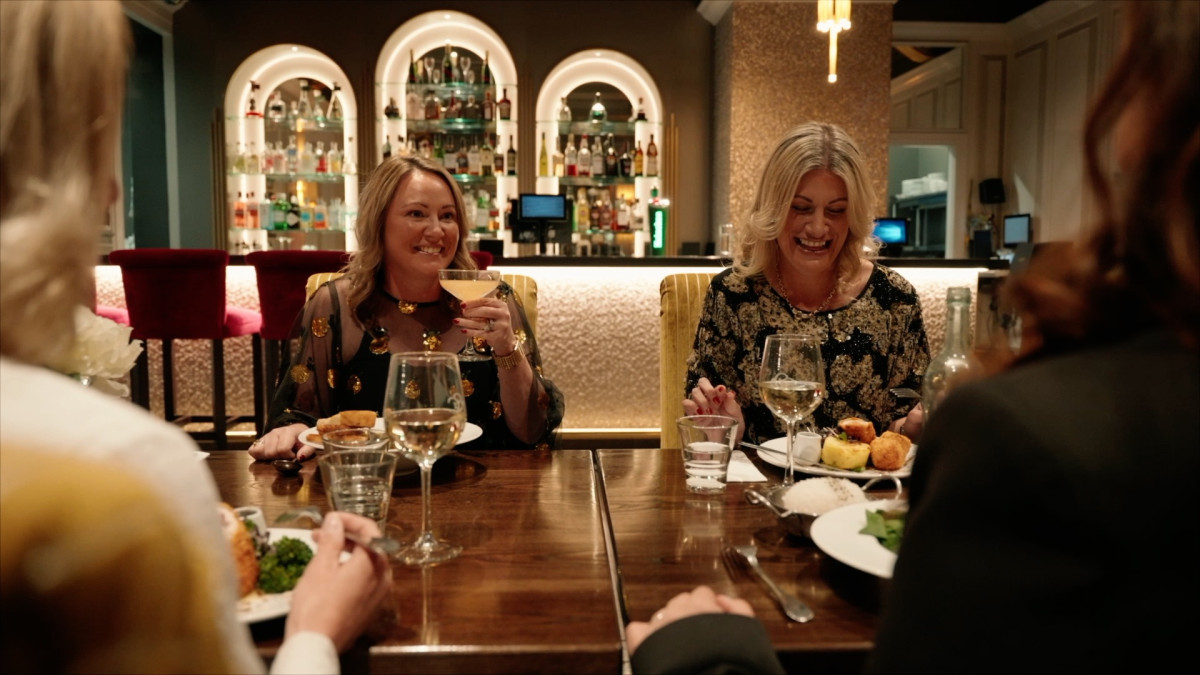 ...and brought a new twist in dining to Dunedin's Grand Casino.
Architecture and culinary creation might seem poles apart as career choices, but when Leo Park was advised to 'retire' from his architectural job in South Korea, he transitioned into cooking – eventually landing an executive chef's position at Dunedin's Grand Bar and Restaurant in the Grand Casino.
Think about the vision and skill required to create buildings and what's inside them, and it's not hard to see a comparison with a chef's skill to devise a dish, create it, then plate it.
Park smiles at the thought. But he also acknowledges the connection; given he has been a project manager on developments involving food.
"I worked for a big architect company in Korea for around 20 years (until) there was an economic crisis and it was recommended by the company that I retire early."
Much of Park's work there involved big department stores, project managing the improvement of large food court and entertainment areas. He worked at the Park Hyatt, Westin Josun in Korea for three years, meeting celebrity chefs in various situations.
This was the encouragement he needed to make a dramatic change in life. Not only did he aspire to become a chef, Park left Korea with his wife and two daughters to study cookery in New Zealand. The year was 2012 and his pathway to becoming a chef began in Auckland, earning a Level 5 qualification.
Park has always dreamed big-picture visions - visualising himself designing restaurants and working in hotel management. Over 12 years, Park has worked his way up the ladder in hotels from Taupo's Wairakei Resort and Hilton Hotel to Queenstown's Crown Plaza, Swiss-Bel resort and more recently The Rees Hotel, before moving to Dunedin and the Grand Casino.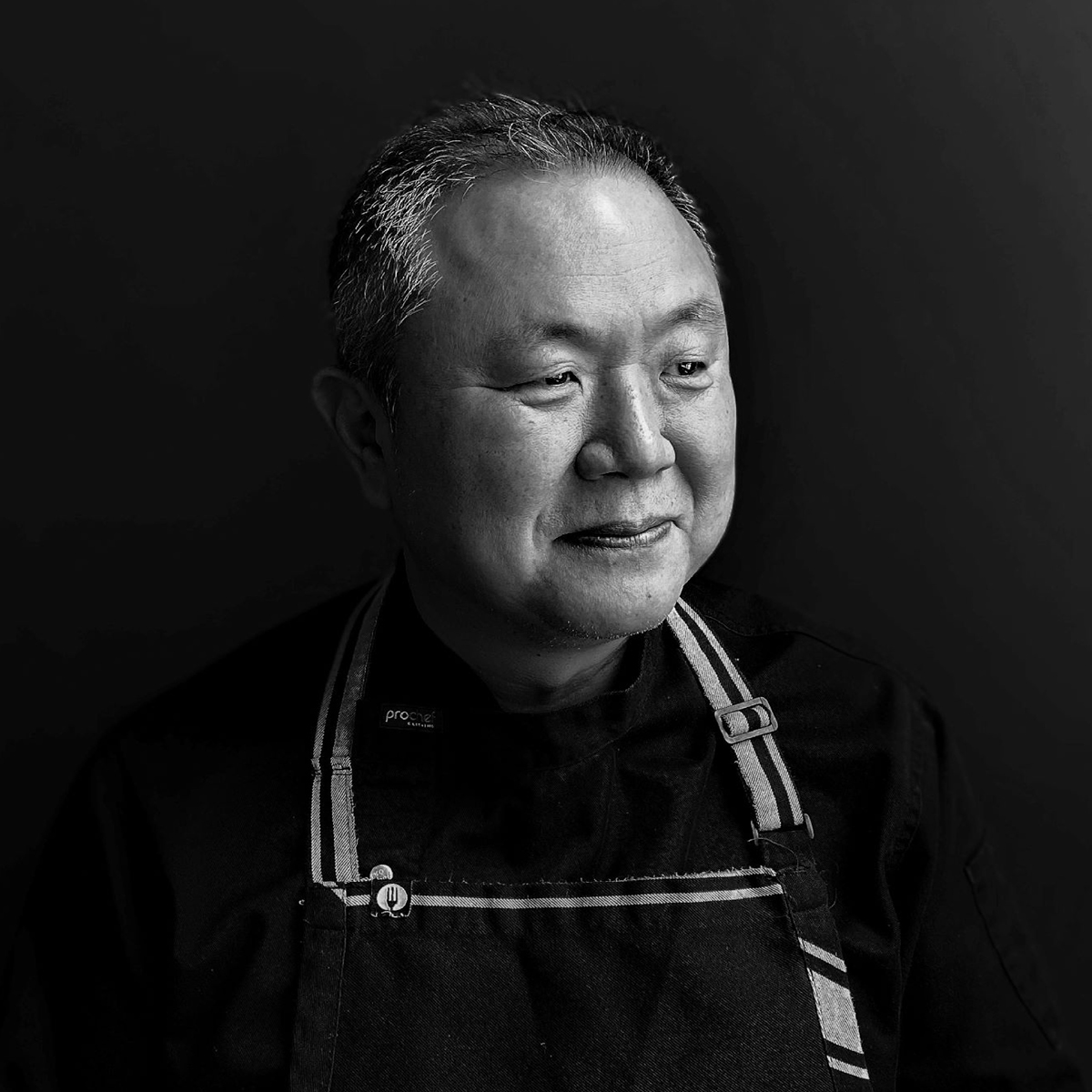 Joining executive chef Marco Muetze's kitchen as executive sous chef last September, Park is currently assuming head chef responsibilities – carrying out everything from training staff, building teamwork, finance administration and menus.
Under his keen eye and wide-ranging understanding of different cuisines, he launched a new lunch menu several weeks ago and has just introduced a new dinner menu - part of his aim to attract locals by using lots of colour and flavours in his dishes.
He says the skill is to devise a menu that will appeal to a broad base – attracting local and out of town customers, while appeasing the regulars: "I want to show them a different cuisine, combining classic European, traditional Korean and Asian cuisine."
Leo has tantalised his dishes, starting with New Zealand standards such as asparagus, cauliflower and butternut squash and it's the way he introduced classic European elements with Asian influences that makes his dishes distinct.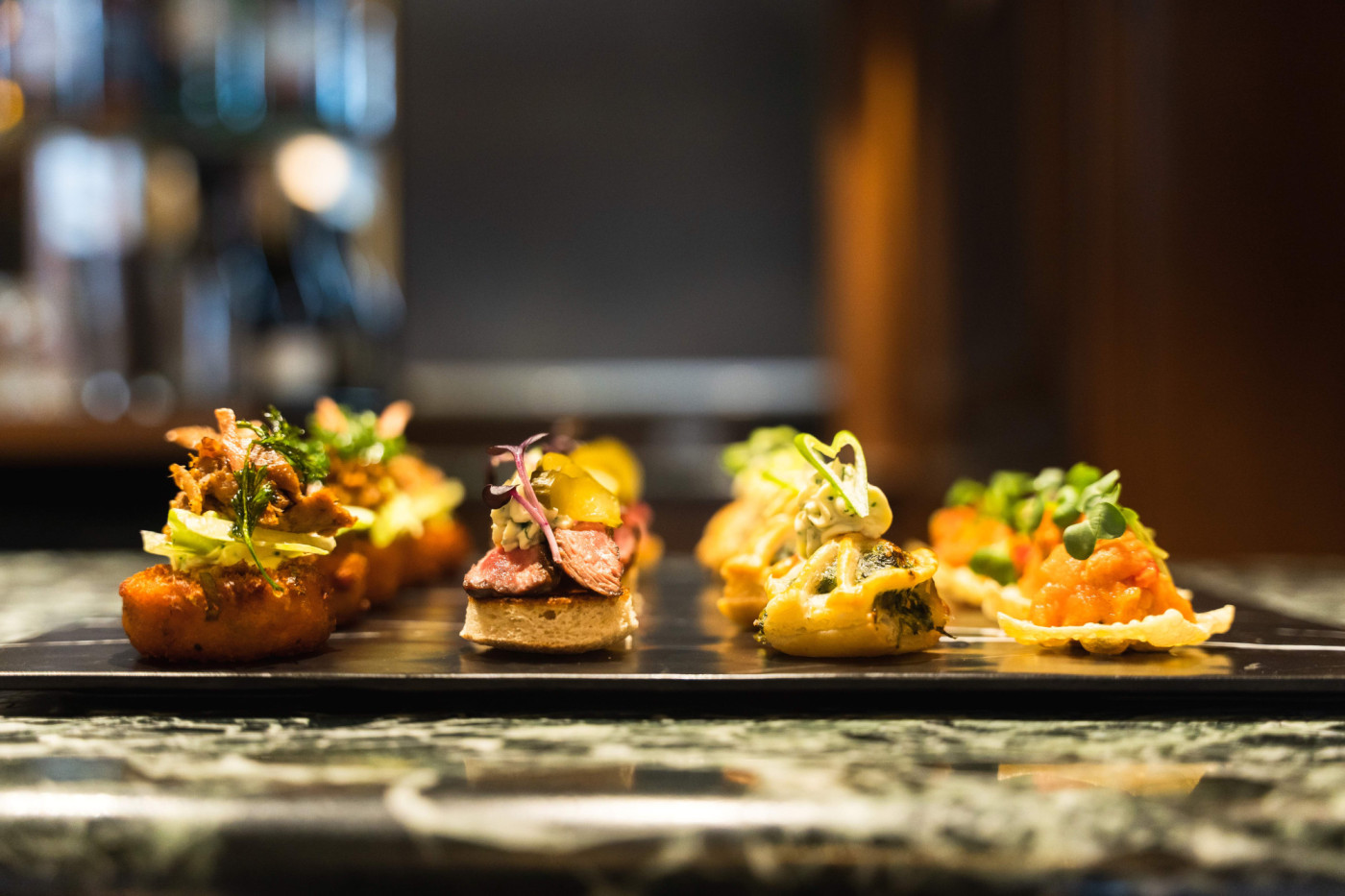 The new dinner menu - launched in early March - combines classic European cuisine with Korean traditions. Park regards it as a simple, but colourful way of putting his own twist on what might seem traditional dishes.
It's too soon yet to tell which dishes will rate highly, but as autumn moves into winter, the likes of the soup or the chorizo and butternut squash hash will prove their place in Park's menu.
A particular favourite is a dish Park grew up with – Korean braised short beef ribs. Diners looking for further authenticity should try the grilled Hokkaido scallop in the entrée section, another Korean delicacy in which Park adds sauté kimchi, mori crisp with edamame and miso cream butter.
Wherever possible, ingredients are organic and locally produced and Park says good food doesn't need too much dressing up. For him, it's about the simplicity of the ingredients, colour and the final twist of combination that refines the taste.
He believes taste is everything – be it sour, salty, sweet or the savoury sensation of umami - and says a good menu relies on a chef's ability to offer dishes that appeal to lots of people and various tastes.
Park's Korean upbringing is borne out in his entire approach in the kitchen. He says life in South Korea is very competitive – and while he is seen as generous and easy going outside the kitchen, inside it he is very strict. "Sometimes they call me the Korean Dad," he laughs.
Working on complicated architectural projects he says was stressful. "Now, in cooking, I release my stress on smaller things. Life in Dunedin is cosy and more comfortable. It's home now."
Originally published at New Zealand Herald